Wednesday, January 5, 2011
The BBWAA Hall of Fame voting results were announced today and MDH extends a congratulations to Roberto Alomar and Bert Blyleven who have been elected to be enshrined in Cooperstown, both very deserving of the honor.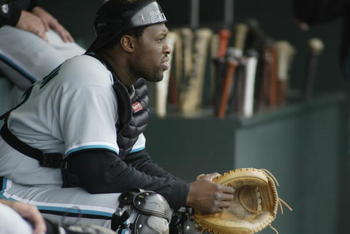 It wasn't a good day for some members of the Diaspora. Kevin Brown, Al Leiter, Benito Santiago, Lenny Harris Soul Food, and Charles Johnson did not receive enough votes to remain on future ballots and their candidacies are over. Tim Raines however, did receive 218 votes (37.5%) and is still alive in future years.

*The BBA voting (including a ballot from Dave, with a vote for CJ, h/t Brother) produced the same two and only two winners for Hall of Fame as the BBWAA. I'm not sure if that is a good or bad thing.